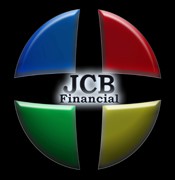 Joseph Bucara, CFP®
Client-focused.
Value-driven.
Result-oriented.
The total trading value of exchange-traded funds on world stock exchanges increased 35% over the previous year.

A surge of M&A activity began in 2014 and has continued in 2015. Why and what it means for investors and consumers

Some tax issues and other financial considerations to keep in mind when making the transition to married life.

America faces tough choices among potential solutions proposed to address Social Security's fiscal deficit.
This Cash Flow Analysis form will help you weigh your income vs. your expenses.

Calculate the rate of return you would have to receive from a taxable investment to realize an equivalent tax-exempt yield.

Estimate the annual required distribution from your traditional IRA or former employer's retirement plan after you turn age 70½.

How much life insurance would you need to produce a sufficient income stream for your family?