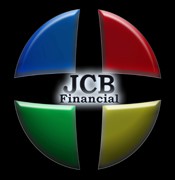 Joseph Bucara, CFP®
Client-focused.
Value-driven.
Result-oriented.
An HSA could play a role in a longer-term retirement strategy because of three powerful tax benefits.

In spite of their similarities, there are some key differences between ETFs and mutual funds.

A personal property memorandum could be used to make bequests of specific items to heirs.

Couples might consider a spousal IRA to help keep the retirement savings of both spouses on track.
How much do you need to save each year to meet your long-term financial goals?

Calculate the rate of return you would have to receive from a taxable investment to realize an equivalent tax-exempt yield.

What will my net Social Security benefit be?

This calculator can help you determine how soon you can pay off your mortgage.